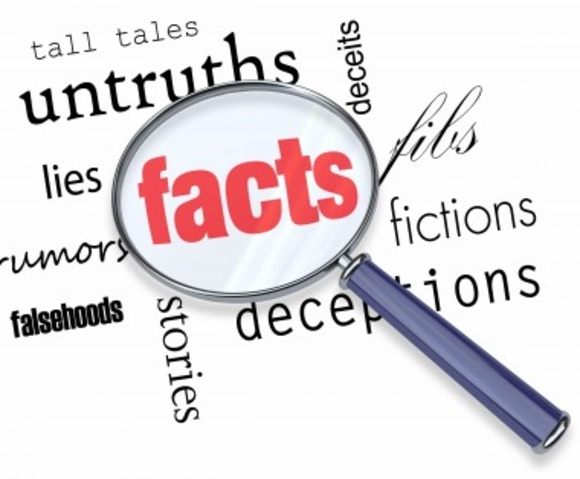 If you're like Mr. Bad Food -- and millions of other well-intentioned Americans -- you're gearing up for the diet to end all diets... the healthy new lifestyle that'll help you thin down while you get in the best shape of your life.
The new year is the best time to start down that path to a new you. But it's also the worst time to buy into a far-out promise for instant results.
Sure, we didn't gain those extra 50 pounds overnight so there's no reason we can't shed them by March, right?
Wrong.
Claims of quick weight loss are as common as resolutions this time of the year. The healthiest weight loss is about 2 pounds a week. Yet, so many of us are so eager to get back in shape we jump at the first out-of-this-world offer that comes along.
As your friend, I will never nudge you down the path to certain failure. Sadly, there are many snake oil salesmen out there willing to prey on your desire to drop weight while you sleep... while you continue to eat the foods you love... while you remain a couch potato...
Do promises like these sound familiar? You've heard it all before and so has the Federal Trade Commission. And once again they are warning a gullible public to put its trust in proven weight loss plans.
The FTC has identified 7 "red flags" -- promises to watch out for when shopping for an effective weight loss plan. Missed this latest missive from the FTC? No problem. Mr. Bad Food has enlisted staff writer Carolina Diaz-Bordon to identify the scams and serve up the surefire diet tips you need to succeed this year!
Carolina, Please fill us in on these sneaky seven come-ons from entrepreneurs eager to trim down your wallet, not your waistline.
by Carolina Diaz-Bordon

Deception, dieting and dollars have become the norm in our society. Consumers are bombarded with thousands of easy way out weight loss solutions daily.
It's time for the truth... the whole truth and nothing but the truth. Healthy living requires work, perseverance and a great deal of effort. The good news is that there is no sweeter victory than getting healthy.
The Federal Trade Commission (FTC) alerted consumers that it is cracking down on diet ads and scams that claim to have fast-acting, easy-to-enjoy weight loss solutions. There are many scams that promise fast and easy weight loss results. In reality, the only things lost with these products are time and money.
Susan Burke, eDiets chief nutritionist, says, "If you see the words miracle, guarantee, effortlessly, or phrases like, lose weight without dieting, lose weight in your sleep, overnight weight loss formula, then chances are it's a scam. There's no such thing as a miracle pill."
It can be hard to determine legitimate weight loss programs from fraudulent practices. There's lots of money being made by these misleading weight loss solutions. Many of the companies are simply re-selling the same evasive products used in years past.
The best way to protect against falling into one of these scams: do some homework. Research the products before buying them. It might take a little bit of time but it may save some big money in the long run.
The Food and Drug Administration (FDA) website (www.fda.gov) is a good place to start. It provides insight on research and tests performed on products and practices. If test after test shows the product or program has been unsuccessful then that's a good reason to stay away from the offer!
It's unfortunate that important issues such as nutrition and weight loss are exploited so frequently. However, there are some programs that are truly designed to help. The main component that separates a Good Program from misleading practices and products is false promises. A Good Program does not offer one magic answer to weight loss. It does provide all the essential tools needed to get there.
Every person has his or her own unique habits and health concerns. There is a Simple And Good program that will work for everyone.
The only way to ever truly fail is to learn nothing from an experience. Education and effort are the keys... nutrition and health are no exception. There's no such thing as shortcuts when it comes to nutrition. Achieving and maintaining optimal health takes a lifetime of commitment.
Here's the list of seven common marketing scams and tips the FTC has compiled for you.
1. Lose weight without diet or exercise!
Achieving a healthy weight takes work. Take a pass on any product that promises miraculous results without the effort.
2. Lose weight no matter how much you eat of your favorite foods!
Beware of any product that claims that you can eat all you want of high-calorie foods and still lose weight. Losing weight requires sensible food choices.
3. Lose weight permanently! Never diet again!
Even if you're successful in taking the weight off, permanent weight loss requires permanent lifestyle changes.
4. Block the absorption of fat, carbs or calories!
Doctors, dietitians and other experts agree that there's simply no magic non-prescription pill that will allow you to block the absorption of fat, carbs, or calories.
5. Lose 30 pounds in 30 days!
Losing weight at the rate of a pound or two a week is the most effective way to take it off and keep it off.
6. Everybody will lose weight!
There is simply no one-size-fits-all product guaranteed to work for everyone with the same results.
7. Lose weight with our miracle diet patch or cream!
There is nothing you can wear or apply to your skin that will cause you to lose weight.